This wiki is a support to the CENTURI multi-engineering platform to help, share and discuss about projects the engineers are invovled in, and technics and tools used.
Everyone is welcome to browse around this wiki and comment the pages. Writing or modifying pages is also possible if you want to contribute to this wiki.
Please browse around
Everything related to hardware.
The makerspace is the CENTURI workshop open to CENTURI members, just like a fab lab. Check the makerspace page to learn more about it, and how it works : https://wiki.centuri-engineering.univ-amu.fr/en/techlab/makerspace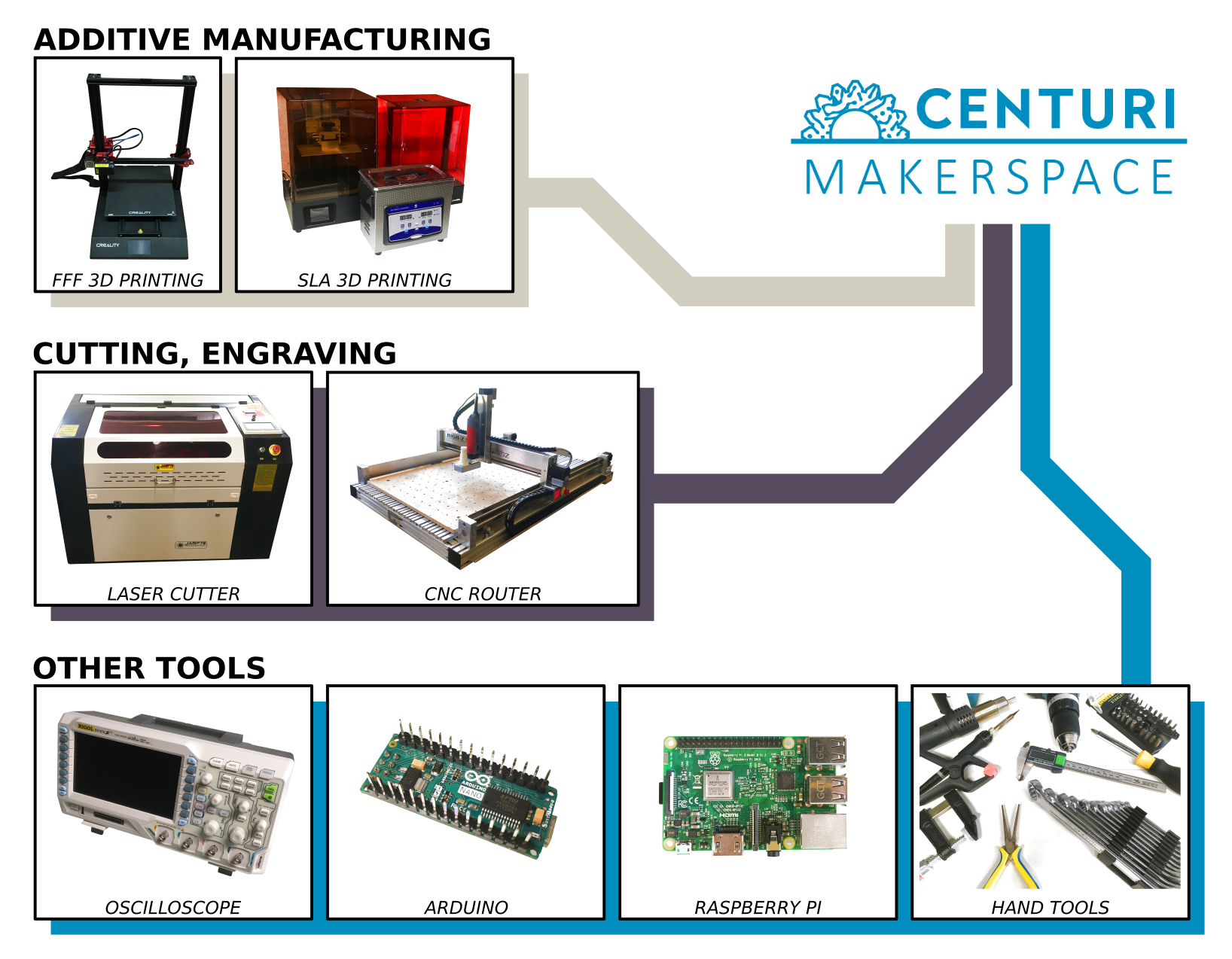 Here is an overview of the tools/machines you can use in the makerspace:
Links to articles and projects that you can develop and reproduce in the makerspace are also available on the makerspace page.
Detailled and documented projects developed in collaboration with multi-engineering platform in its mechatronics branch. This is meant to be easily reproduced in your lab.
Everything related to software.
The CENTURI Multi-Engineering Platform provide an expertise in Bioinformatics.
Our engineers help scientists to analyse their data, witch are mainly produced by the Next-Generation Sequencing technology. In this context, they develop new analysis pipelines and assist in the design, deployment and user training of data visualization tools. They also promote interactions between the bioinformatics community in Marseille.
Click here to access to the bioinformatics page.