This wiki is a support to the CENTURI multi-engineering platform to help, share and discuss about projects the engineers are invovled in, and technics and tools used.
Everyone is welcome to browse around this wiki and comment the pages. Writing or modifying pages is also possible if you want to contribute to this wiki.
Please browse around
Since you are visiting this CENTURI wiki you probably already know what is CENTURI.
If you are not part of CENTURI and don't know about it, click here to visit the CENTURI website. Here is a short présentation :
The Turing Centre for Living Systems (CENTURI) is an interdisciplinary project located in Marseille (France).
CENTURI aims at developing an integrated interdisciplinary community, to decipher the complexity of biological systems through the understanding of how biological function emerges from the organization and dynamics of living systems.
The project federates 20 teaching and research institutes in biology, physics, mathematics, computer science, engineering and focuses on Research, Education and Engineering, 3 missions that hold interdisciplinary as their core principle.
The research and training programmes implemented under the auspices of CENTURI will foster new collaborations, will transform practices, will attract new talents and thereby contribute to making the Luminy campus a leading site for the ​​interdisciplinary study of biological systems.
Click here to visit our webpage on the CENTURI website.
CENTURI multi-engineering platform has been created to provide additional expertise in image processing, bioinformatics, optics/biophotonics , mechatronics, software/data management and neuroscience/data analytics. Our engineers are here to help and advise the CENTURI community in their daily research questions and/or participate in longer term projects. By organizing events and connecting different CENTURI labs, the platform hopes to build a strong cooperative spirit and facilitate the dissemination of information between the teams and the platform.


CENTURI multi-engineering platform: engineering@centuri-livingsystems.org
Everything related to hardware.
The makerspace is the CENTURI workshop open to CENTURI members, just like a fab lab. Check the makerspace page to learn more about it, and how it works : https://wiki.centuri-engineering.univ-amu.fr/en/techlab/makerspace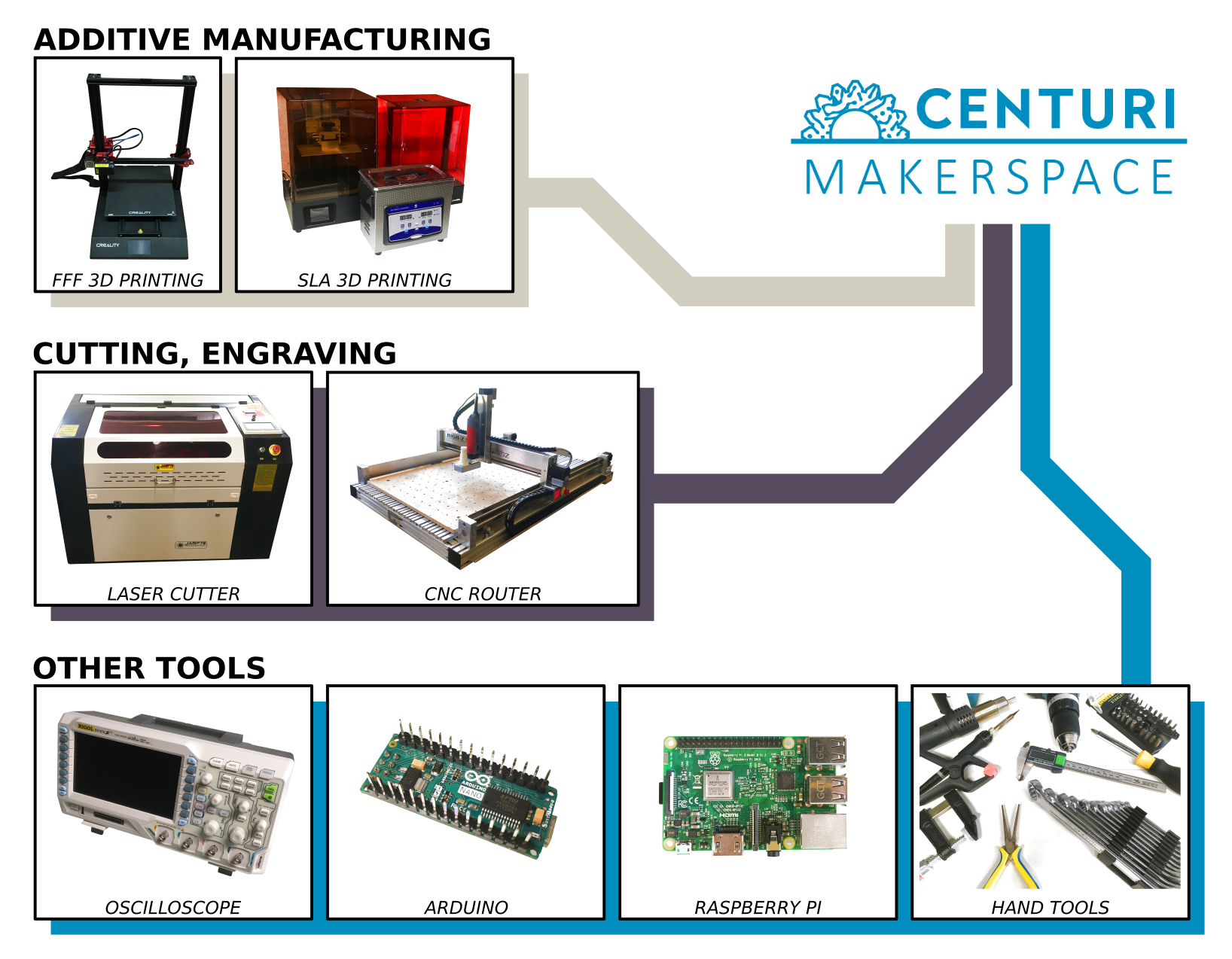 Here is an overview of the tools/machines you can use in the makerspace:
Links to articles and projects that you can develop and reproduce in the makerspace are also available on the makerspace page.
Detailled and documented projects developed in collaboration with multi-engineering platform in its mechatronics branch. This is meant to be easily reproduced in your lab.
Everything related to software.
The CENTURI Multi-Engineering Platform provide an expertise in Bioinformatics.
Our engineers help scientists to analyse their data, witch are mainly produced by the Next-Generation Sequencing technology. In this context, they develop new analysis pipelines and assist in the design, deployment and user training of data visualization tools. They also promote interactions between the bioinformatics community in Marseille.
Click here to access to the bioinformatics page.
The data management is concerned with trying to move towards more FAIR data in the CENTURI community. To do that, we work in setting up OMERO for the micrscopy platforms. We also administer this website
Part of the data manager's job is to administer a server where we can host services (such as a dashboard or this wiki). You can see some howtos and install instruction on the sysadmin page.
There are two people dedicated to image processing and analysis on the CENTURI multi-engineering platform, Benoit Dehapiot and Thomas Boudier. We develop custom-made algorithms to fit the need of CENTURI collaborators, click here to access the Image Processing page.
General information : https://centuri-livingsystems.org/multi-engineering-platform/
Slack channel : centuri-multi-eng.slack.com
Videos : https://www.youtube.com/channel/UCNlrzTwth6LNcidQhtdtKMA/featured
Codes : https://github.com/centuri-engineering
3D parts : https://www.thingiverse.com/centuri_engineering/designs