The makerspace has 2 printers: Creality CR-10S Pro and Creality CR-10S Pro V2. The only difference is the bed leveling sensor.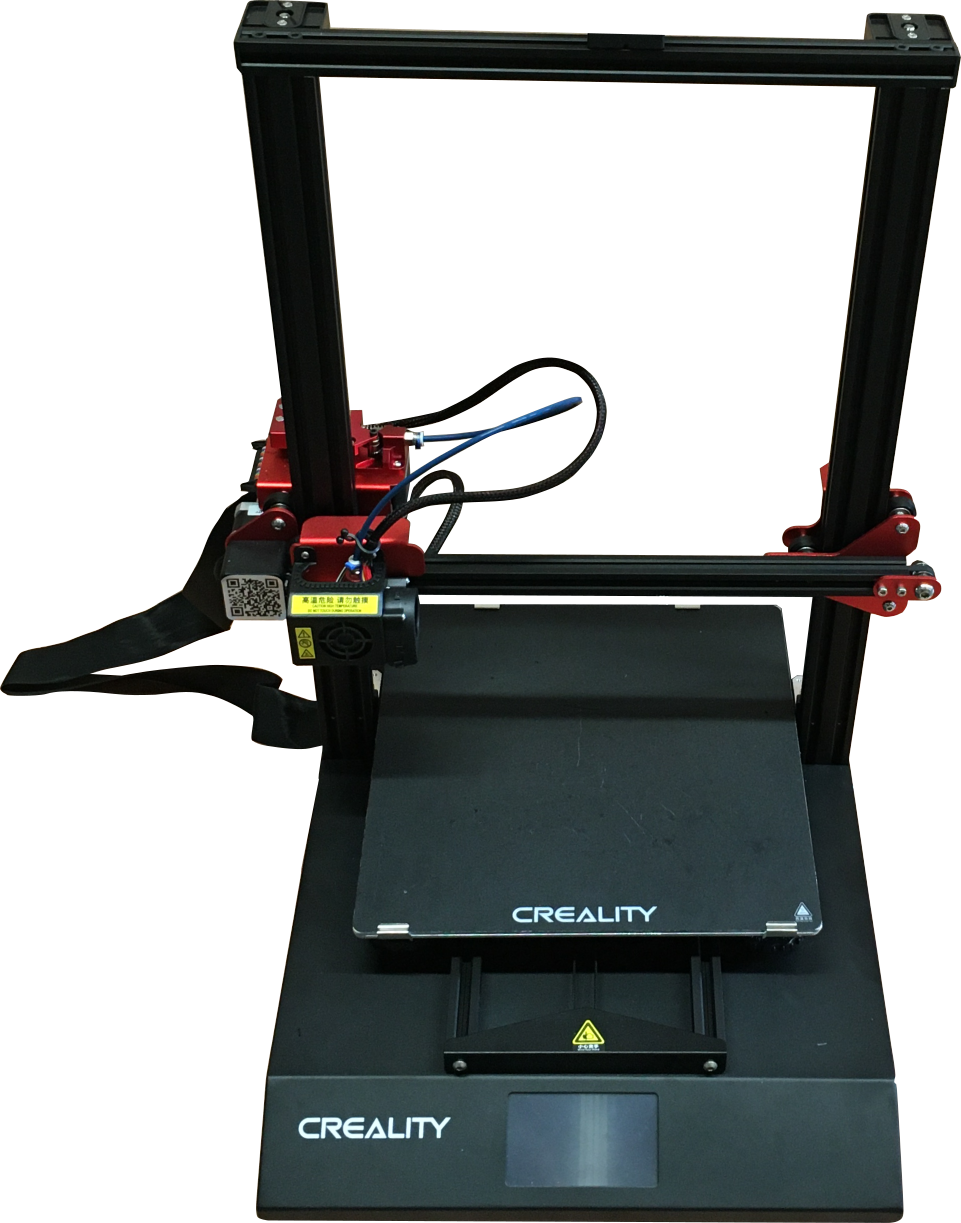 With FFF 3D printer, different materials can be used. They are bought as filament rolled around spools. Here is a list of the different materials you can use.
PLA stands for PolyLactic Acid. It is probably the most common material used with FFF 3D printers since it has a lot of advantages :
very easy to print;
it sticks well to the hotbed;
it does not wrap;
it is cheap;
it does not smell much compared to others FFF materials.
Soon to be updated
Since the 3D printers will be calibrated every week, there is no need to level the bed for each print. However, it is important to pay attention at the beginning of the print run to make sure the bed level is still good.
If you cannot wait to 3D print a file you found on the internet, here is how to proceed quickly:
Go to a website sharing 3D files (e.g., Thingiverse.com), download the file you are interested in. Then you need to unzip the folder (which contain many files, and STL files we are interested in);
Place this folder on a USB key, and come to the makerspace;
On the computer, open a slicer (e.g. Cura). Then:
3.1 In the PREPARE window:
3.1.1 Load your STL file;
3.1.2 Make sure the printer profile is correct (Creality CR-10S Pro);
3.1.3 Make sure the material and nozzle are correctly selected (Generic PLA and 0.4 mm Nozzle);
3.1.4 Reset any setting that was modified by the previous users by clicking on the reset arrow next to the settings;
3.1.5 Select Standard Quality - 0.2 mm;
3.1.5 Click Slice;

3.2 In the PREVIEW window:
3.2.1 Move the cursor on the right to make sure the model is correctly sliced;
3.2.2 Plug the micro-SD card to the computer (there is a USB adapter);
3.2.3 Once the micro-SD card is recognized on the computer, click Save to Removable Drive;

Switch ON the 3D printer, then:
4.1 Make sure a spool of PLA is loaded (or another material according to the slicing parameters you choose);
4.2 Preheat the 3D printer : tap Temp > Automatic > PLA;
4.3 Plug the micro-SD card into the 3D printer;
4.4 Start the print : tap Print > file;
Stay close to the 3d printer and watch carrefully the first layer to make sure there is no problem.
Soon to be updated
Soon to be updated
Soon to be updated
Soon to be updated
Soon to be updated